Experiencing any type of accident is distressing, but a hit and run pedestrian accident is even more jarring and traumatic. Unfortunately, the latter is pretty prevalent and can have far-reaching consequences for both the victim and the driver involved. Whether you're the pedestrian left injured by a fleeing driver or the driver who, for personal reasons, fled the scene, understanding what happens after the incident will help you better navigate the matter. If you've no idea what happens, you're in good company as this article explores things that happen after a hit and run pedestrian accident and offers some tips the fleeing driver can take to address the situation.
1. Emergency Medical Teams Arrive at the Scene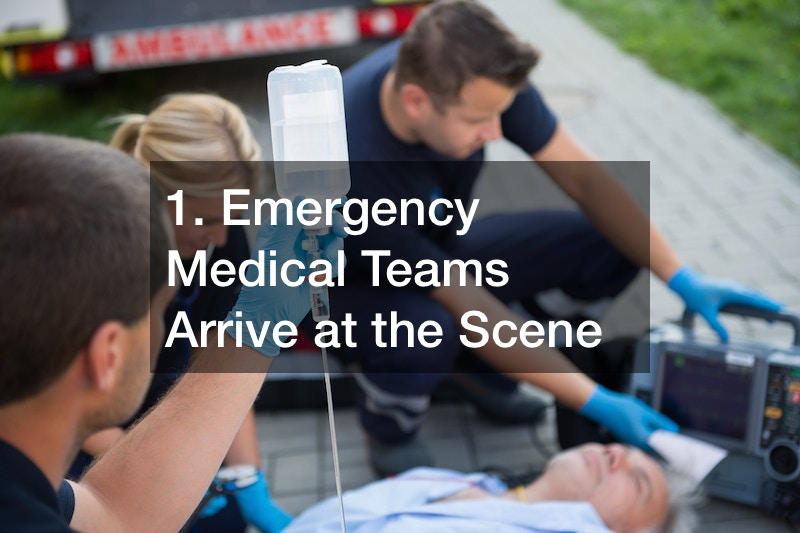 After a hit and run pedestrian accident, the injured individual often seeks safety first. In instances where they're unconscious or have severe injuries, witnesses usually step in to assist and move them to a safer location.
Emergency rescue teams are summoned immediately to attend to the injured person's needs. However, note that even when the pedestrian appears okay, the decision to call for medical attention is pivotal. Some injuries, like concussions, soft tissue damage, or internal injuries, may not exhibit immediate symptoms but tend to deteriorate over time, potentially leading to severe consequences and sometimes even fatality. Calling in medical teams ensures a comprehensive evaluation is done, and any hidden injuries are addressed before they worsen.
Beyond their primary medical role, summoning medical teams after a hit and run is a precautionary measure that could significantly strengthen the pedestrian's case should they decide to pursue legal action. The steps taken and medical records collected during this time are crucial evidence during potential legal proceedings or insurance claims.
2. Police Officers Gather Evidence and Manage the Situation
After a hit and run accident, police officers often arrive at the scene shortly after the first medical responders. Depending on when they're notified, the two teams might even arrive at the same time. The injured pedestrian, witnesses, or someone at the scene contacts the police.
Once at the scene, they gather evidence and document important details from which they'll late create an official report. This report is an invaluable piece of evidence when pursuing legal action or seeking compensation. Besides gathering evidence, they initiate investigations to locate the drive, increasing the chances of holding them accountable.
The officers also manage traffic flow around the scene, minimizing the risk of additional accidents. Additionally, they ensure the safety of the injured and coordinate emergency medical services if necessary. And since hit and run pedestrian accidents are criminal offenses, the presence of law enforcement at the scene automatically initiates the legal process against the fleeing driver.
3. The Victim Seeks Legal Representation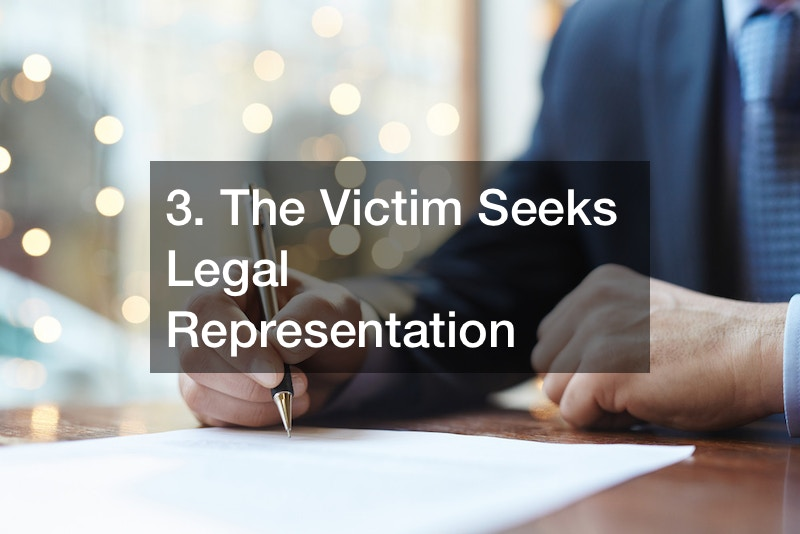 Hit and run pedestrian accident cases are incredibly intricate. Victims face the unique challenge of identifying the responsible driver who fled the scene. Consequently, after an accident, most victims often seek the help of an experienced criminal defense attorney to guide them through the legal process, ensure their rights are protected, and help them pursue compensation for medical expenses, lost wages, and pain and suffering.
The legal professional gathers evidence, reviews accident reports, interviews the witnesses, and collaborates with the case officers to track down the responsible party. And since most insurers will try to minimize compensation, especially if the victim is severely injured and vulnerable, the attorney also helps advocate for the victim's right to fair compensation.
4. The Insurance Claims Process Begins
Even without the perpetrator, victims of a hit and run accident can still seek compensation from their insurance company. This is possible thanks to the uninsured motorist coverage clause available in most standard car insurance policies. The insurance company will assess the circumstances of the accident and collaborate with the victim's attorney to determine the appropriate compensation.
To maximize compensation, victims work closely with the insurance adjuster and supply all necessary documentation and information. Some even preserve all accident records, including medical bills and expenses incurred, to ensure the best possible outcome.
Note that, in addition to their insurer, a hit and run victim may get compensation through a state crime victim compensation program. State governments design these programs to offer financial assistance and support to victims of violent crimes, including hit and run accidents. They help victims cover expenses that may arise due to a crime, in this instance, costs like medical bills, counseling expenses, and lost wages. While eligibility requirements vary by state, at standard, victims must have reported the crime to law enforcement, and co-operated with the investigation to qualify. State crime victim compensation programs are typically funded by fines, federal grants, and even fees collected from convicted offenders.
5. Victims Begin the Case Building Process
Without the driver on the run, a hit and run accident victim has no case. As a result, most victims often begin building their cases during or after the insurance claims process. They collaborate with law enforcement to gather evidence related to the accident. The steps taken during this process vary from one case to another, but generally, they collect surveillance footage, eyewitness accounts, and physical evidence from the scene. This evidence is key in identifying the responsible party and building a strong case.
Besides gathering evidence, the law enforcers handling the case will initiate an investigation to locate the driver. If found, the driver is apprehended and will go through legal proceedings, including criminal charges, court appearances, and potential trials. Unfortunately, a guilty conviction for the driver can leave a lasting mark on the driver's criminal record, negatively impacting their ability to secure employment, obtain loans, or rent within the community in the future.
6. Medical Treatment and Rehabilitation Continues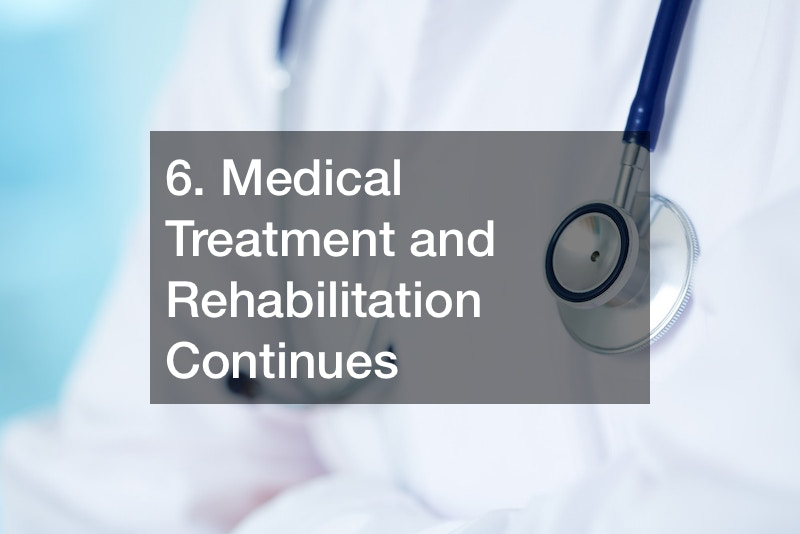 The aftermath of a hit and run pedestrian incident is not only physically scarring but can also leave the victim with severe trauma. In that light, most victims often continue with medical rehabilitation while working on their case. This helps them recover physically, emotionally, and mentally.
7. Raising Awareness and Advocacy
After recovery, most hit and run accident victims and their families become advocates for pedestrian safety. They work to raise awareness about the importance of responsible driving and pedestrian rights, aiming to prevent similar incidents in the future.
They spread awareness by sharing their stories on social media, community forums, local news outlets, and even personal blogs. Some might even engage in interviews detailing their experiences and the challenges they face. This approach not only raises awareness on hit and run accidents but also emphasizes the need for safer driving practices, and accountability on the roads.
8. Addressing a Hit and Run Pedestrian Accident after Fleeing
Not all drivers involved in a hit and run pedestrian accident flee out of maliciousness or ignorance. Some flee because they're uninsured or are already under some legal pressure and want to avoid law enforcement.
Other drivers may be motivated to flee due to panic, while others fear for safety. So, how can a motorist who unintentionally fled the scene mitigate the situation? Here are some tips:
Fleeing the scene of a hit and run accident is a grave mistake.The law requires any motorist involved in an accident to remain on the scene. Consequently, fleeing the scene of a pedestrian accident is considered a criminal offense. The severity of the charge can range from a misdemeanor to a felony, depending on the extent of injuries and property damage caused. These charges alone can result in driver's license suspension, probation, fines, and even imprisonment.
To make things right and avoid significant penalties, the driver should take responsibility by reporting the incident at the nearest police station.
9. Seek Appropriate Legal Help
After reporting the incident, enlisting the help of a criminal attorney is the best step to mitigate the implications. This is particularly crucial if the driver is proven to have been intoxicated at the time; the situation becomes even more complex.
Driving under the influence (DUI) or while intoxicated is a serious criminal offense on its own, and when combined with fleeing the scene, it can lead to harsher legal implications since the court often perceives such actions as a reckless disregard for human life. For instance, the driver might get aggravated charges leading to a longer license suspension period, lengthier imprisonment terms, and even increased fines.
To curb such implications, a driver who fled the scene of a hit and run should enlist a skilled DUI attorney to represent them after a hit and run accident. DUI attorneys specialize in defending individuals accused of drunk driving but can also navigate the legal complexities of a hit and run case. The DUI attorney will then build a strong defense strategy, protect the driver's rights, and advocate for the best possible outcome for the client.
If the fleeing driver was under the influence during the hit and run accident, they must get help. Seeking support from alcohol detox centers can be crucial in overcoming addiction and avoiding further legal complications. These centers offer medically supervised detoxification programs and therapy to help individuals achieve sobriety and lead healthier lives. Besides sobriety, getting this professional support provides them a space to evaluate their driving behavior and reassess the essence of road safety.
11. Consider Alternative Commute Options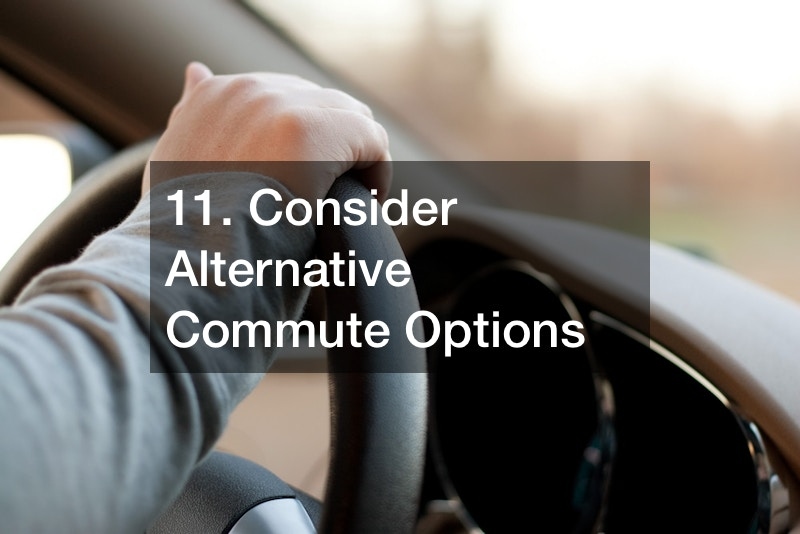 A hit and run accident is mentally scarring not only for the victim but also for the driver. The incident can cause emotional distress impairing the motorist's ability to focus on the road. Add in the potential legal challenges they'll face, and making safe driving decisions can be tricky. Thus, a motorist in a hit and run should consider alternative commute options.
Taking a temporary break from driving can free up mental space for dealing with legal challenges, attending court hearings, and cooperating with law enforcement agencies. And if they were under the influence during the accident, having someone else take over the wheel while they deal with the case could help mitigate potential repercussions. This is especially important if they rely heavily on their vehicle for everyday commutes.
Trailer rentals provide a practical solution for transporting personal belongings, equipment, or even temporary transportation options like motorcycles or bicycles. They can even enlist a driver as part of the trailer rental package to enjoy the driver the flexibility to continue with their daily activities while they seek therapy and their vehicle is being repaired.
12. Invest in Brake Placement and Proper Car Maintenance
After a hit and run accident, a vehicle's brakes might sustain damage due to the impact or sudden maneuvers to avoid the collision. The motorist should promptly assess the brakes' condition and consider replacements if necessary.
Functional brakes are critical for the driver's safety and the safety of pedestrians and other motorists. Replacing worn or damaged brake components at a reputable auto brake replacements shop ensures the vehicle's braking system works optimally. Regular brake maintenance and inspections also prevent accidents resulting from brake failure.
Depending on the accident's impact, the car's auto glass might be shattered, or the muffler could sustain damage. A professional auto glass shop can replace broken windows and windshields, ensuring the driver's visibility and protecting them from external elements. Similarly, repairing the car's muffler is crucial to enhancing road safety in the future. How? Well, a well-maintained muffler is less noisy and ultimately less distracting, allowing the motorist to concentrate on their driving and effectively respond to road conditions, preventing another hit and run in the future.
14. Handle Vehicle Damage and Salvage If Need Be
After a hit and run accident, the driver might be left with a damaged vehicle that requires repairs. In some cases, the damage could be extensive enough to consider the vehicle a salvage car, meaning the cost of repairs exceeds the car's value.
When faced with such a situation, drivers often explore options for repairable salvage cars. This involves purchasing damaged vehicles at a lower price and restoring them to roadworthy condition through truck wrap and other methods
Engaging with auto body shops that specialize in repairable salvage cars for sale can help the driver assess the feasibility of repairing their vehicle or opting for a repairable salvage car as an alternative.
The aftermath of a hit and run pedestrian accident is undoubtedly overwhelming. From seeking medical help to trying to find the fleeing driver, the process is complex and multifaceted. For the fleeing driver, the incident unlocks a pandora box of legal trouble, and they could even end up in jail. Proper legal representation and knowing what to do can help both parties navigate these challenges and make informed future decisions. Whether you're the injured pedestrian seeking compensation or the driver facing legal consequences, knowing the steps involved empowers you to take necessary actions for your well-being and legal rights.